2022 Hotel and Travel Information

[ Home | Sponsors and Exhibitors | Program | MET Money ]

The conference hotel for NW/MET 2022 Conference is the Coeur d'Alene Golf and Spa Resort located in Coeur d'Alene, Idaho. It is located at 115 S 2nd St, Coeur d'Alene, ID, 83814. There are 3 different rooms that can be chosen that range from $132 per night to $162 per night, excluding taxes and fees.
This link can be used to make your reservation or call 1-888-965-6542 and give them code NICMET21 to receive the group rate.
If you would like to extend your stay 3 days prior/post event dates, you will need to phone the reservations department, 1-888-965-6542 and reference code NICMET21, to receive a group rate based on availability.
Please take note they have had extremely limited availability this year and would suggest checking availability with our reservations department prior to booking flights outside your room block dates.
Parking
Self Parking is $12.00 a night and Valet parking is $23.00 a night plus tax. Guests will be asked when checking in if they valet or self parked and that will be added to the reservation depending on your selection.
Travel
By Plane
Coeur d'Alene can be reached by plane from the Spokane International Airport (GEG) and has connections to many major hubs including Seattle, Denver, Chicago, Salt Lake City, San Francisco, Los Angeles, Las Vegas, Dallas-Ft. Worth, and Atlanta.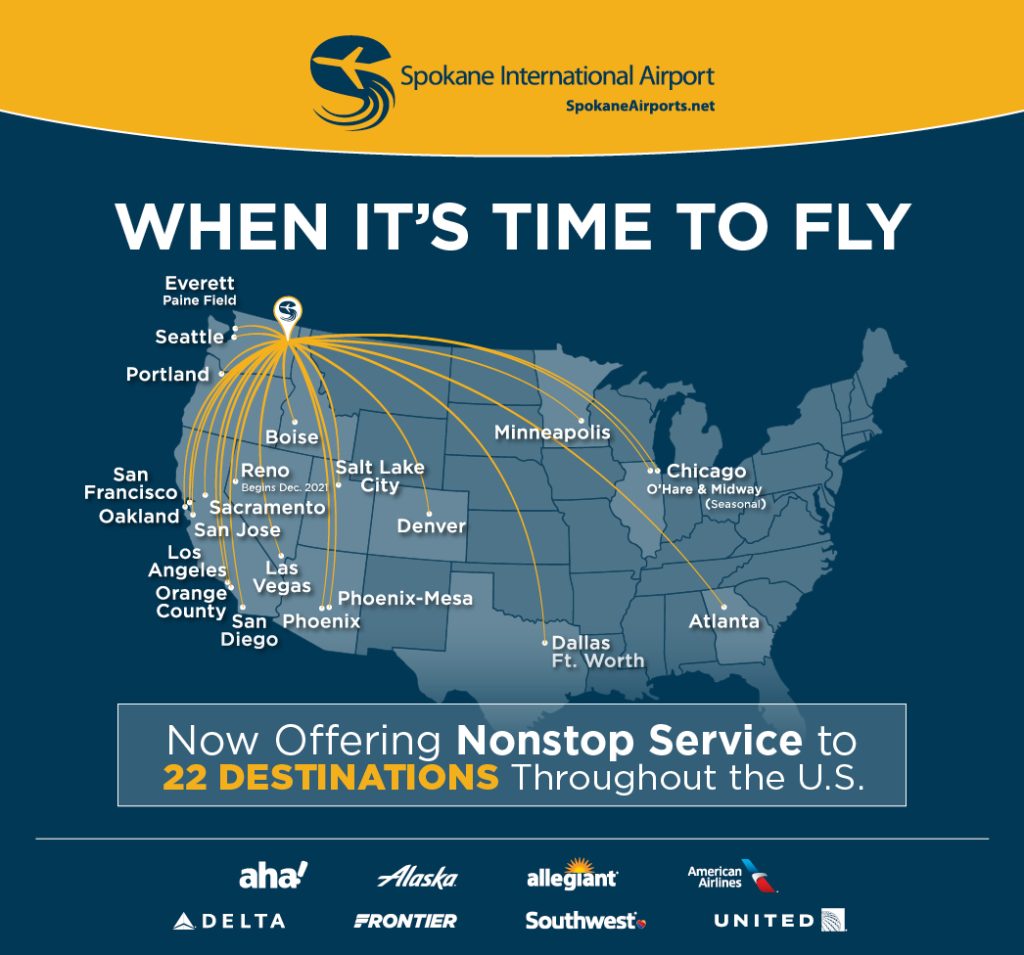 Car Rentals
All major car rental agencies are represented in Spokane, WA. The rental car counters are located in the Ground Transportation Center, next to the A/B Concourse Baggage Claim Area at the north end of the terminal building.
Don't let renting a car be an afterthought. Plan ahead and book your rental car as soon as possible ahead of your trip. Also plan to check with your rental car company to confirm your reservation ahead of your trip.
Ride Sharing
Both Uber and Lyft services are available.
Shuttle
There is no hotel airport shuttle available.
By Car
Coeur d'Alene is on I-90 and an easy drive from Seattle, Portland, Boise, or Missoula.