Greatness may be seen in the form of public achievements, being in the right place at the right time or having the necessary emotional intelligence to positively influence a person, a group, an organization. One of the objectives of NW/MET is to develop identities among professionals in the educational technology field and the other is to improve processes and support. NW/MET does so much more because of its members.
We would like to celebrate our membership, our family, by inducting members each year into our Hall of Fame and shine a light on successes and influences that our members bring to the organization. Inductees will receive an emeritus membership and recognition at the Annual Conference.
2018 Inductees
Marti Morandi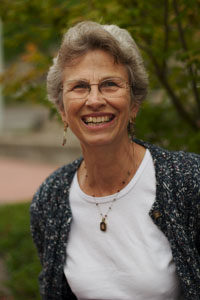 ---
Harvey Hughett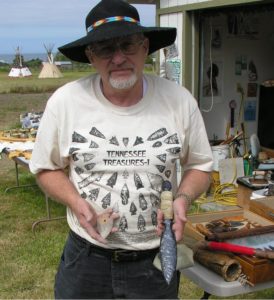 ---
Thomas G. Matney
Tom Matney led the Northwest Managers of Educational Technology twice and hosted conferences in Lewiston, Idaho in 1998 and Yachats, Oregon in 2002. He was director of educational technology and taught photography at Lewis-Clark State College in Idaho until 1999 when me moved to Eugene to become the director of media services at the University of Oregon. Tom passed away in 2008 at the age of 57.
---
John Greydanus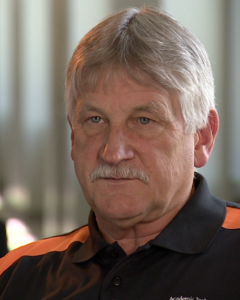 2016 Inductees
Edward A. Bachmann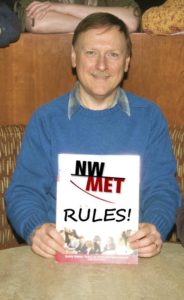 Ed Bachmann has been a member of NW/MET since Fall 1979 and has attended each annual conference through 2014. Ed has shared his knowledge and experiences via many presentations at the NW/MET events and served the NW/MET Board in the following capacities:
Washington Caucus Chairperson, 1991-92, 2011-13
Director Elect and Annual Conference Chairperson, 1993
Director, 1994
2004 Annual Conference Co-Coordinator, 2003-04
2008 Virtual Annual Conference Coordinator, 2007-08
2011 – 2014 Executive Board BB Collaborate Meeting and Tegrity Conference Session Recording Support
Over the the years Ed has worked on a variety of projects in his positions as Director of Instructional Media Services at Seattle University from June 1978 – December 1984, Faculty Media Specialist and Media Services Director at Olympic College (Community and Technical College in Bremerton, WA) from January 1985 to February 2000 and as eLearning Director at Pierce College (Community and Technical College in Pierce County, WA) from February 2000 to November 2014.  He led initiatives like the building of ITV/videoconferencing services, the creation of telecourse and online programs, the rollout and migration of Learning Management Systems, the implementation of lecture capture tools, the design of educational technology facilities, as well as development of successful faculty training programs.
Ed also served as the inaugural Chairperson of the Washington Community and Technical Colleges eLearning Council in 2000, their Treasure/Membership Coordinator from 2001 to 2014 and collaborated on system initiatives, like WashingtonOnline and technology RFPs.
Ed is now retired and enjoys riding his motorcycle, boating, home projects, golfing and spending time with his family in Gig Harbor, WA.
---
Ben Hambelton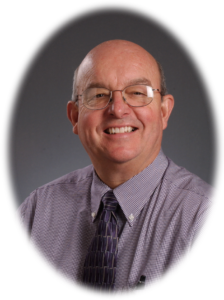 Ben Hambelton is a founding member of NW/MET, was a frequent presenter, a two-time director of NW/MET, and a host for several conferences.
Ben served as the director of Academic Technologies and an Asst. Professor at Boise State University for 35 years. During that time the department grew from an audio-visual unit of the College of Education with five staff members in a five-room space in the library to a campus-wide department with 21 professionals and dozens of student assistants serving teaching, learning and communicating at Boise State from a home in the 35,000 sq. ft. Simplot Micron Instructional Technology Center.
Ben provided leadership and vision to help guide the university into the digital age and to enhance both teaching and learning with the appropriate use of technology and instructional design. Under his leadership, microcomputers were introduced to campus, a campus wide network installed, and a wide variety of services encompassing digital media, e-learning, visualization technology, distance learning, computer-based testing and the use of mobile devices in instruction and created an extensive faculty development program. Ben also helped design and implement technology enhanced classroom buildings at the main campus and what was to become the College of Western Idaho. Ben's professional interests included management, grant writing, learning environments, instructional design, learning support services and new technology.
In retirement, Ben continues to reside in the Boise area with his wife and sweetheart of 45 years and devotes much of his time to family and volunteer work.
---
Kees Hof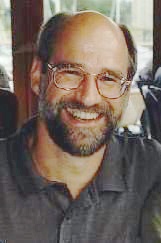 Kees Hof has been around NW/MET and active for many years, contributing with his great expertise and courage.  One very unique thing about Kees is that he is from Canada! He started in higher ed in 1975 with Vancouver Community College as a repair technician. In 1976 he began working as the video technician using 1″ sony video recorders. In 1982, he became supervisor of VCC's Vancouver Vocational Institution AV centres, was the Industrial First Aide attendene, following this path for ten years. Kees completed University of British Columbia Instructor Diploma Program in 1984 and taught throughout the province for 10 years.
Kees was the manager of the Instructional Media Services (1994-2015) at Langara College, which was established as an independent public college from VCC,  (known as "house of teachings", a name given to the college by the Musqueam First Nation, on whose unceded traditional territory the college is located).
In 1985, Kees attended his first NW/MET conference in Cowichan Bay on Vancouver Island, where the main topic was Washington's Microwave network and its day-to-day operations. Then in 1995, he hosted his first conference at Tigh-Na-Mara Seaside Resort in Parksville on Vancouver Island.
In 2001 and 2005 Kees hosted the NW/MET conference at Tigh-Na-Mara Seaside Resort in Parksville on Vancouver Island. (At the 2005 conference got most of the delegates building sandcastles, including Ben).
Some of his other accomplishments were producing audio books for post secondary reading impaired students (first in analogue, then transitioned into total digital), participating on several committees to get post secondary institutions in BC linked and using affordable audio and video teleconferencing. He also served on the board of AMTEC (Association of Media and Technology Educators in Canada) and designed inexpensive 'enhanced classrooms' and presented to several NW/MET conferences on the progress.
Some of Kees interests are being an avid woodturner and woodworker, a active member of Greater Vancouver Woodturners Guild and American Association of Woodturners, using organic gardening caring for the environment and wildlife conservation, cycling, traveling, and exploring/learning new things with his grand daughter.