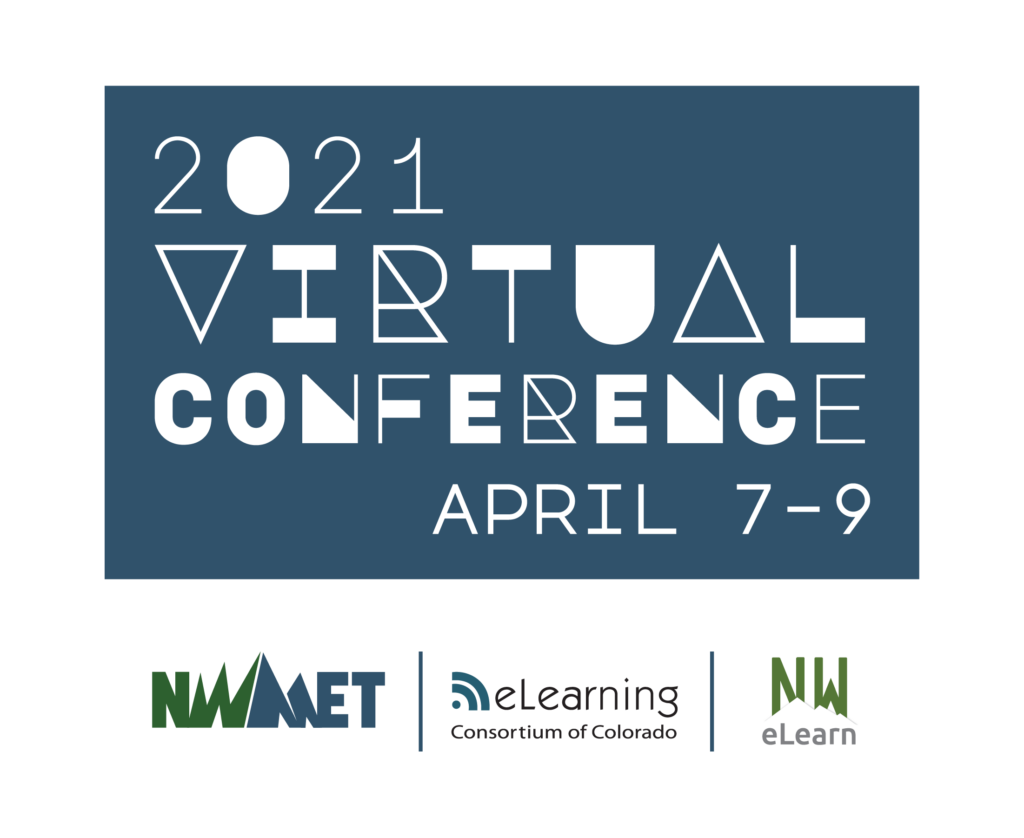 March 25, 2021
The 2021 Virtual Conference is almost upon us! We have over 100 sessions scheduled on April 7 – 9! Check out our schedule here.
And remember to register. Registration is free, but you'll need to register to get links to the Zoom sessions.
The members of NW/MET, NWeLearn, and eLCC have worked very hard to put together this conference. We have some great keynotes, presentations, and fun events planned for the three days. And we hope to see you there!