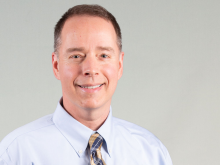 Joe Horne
Associate Director, Learning Technology Services, UNLV
Too often we build a beautiful, innovative classroom with flexible furniture and cutting-edge design only to see faculty step into this new space and deliver the same lecture they've delivered for the past several years. What can we do to ensure our modern, pedagogically-minded rooms are utilized and what resources do we need to promote academic transformation? How can we talk to faculty about the principles of active learning and why it matters? In this brief presentation I will talk about various approaches that you might deploy at your own institution to raise the level of discourse on learning environments, classroom space, and student engagement. We're doing a great job of building these spaces, but we must start thinking more about how to encourage faculty to use these spaces.
Joe Horne has over 20 years of experience in teaching, learning, and technology in corporate (IBM, PwC, LexisNexis), K12 (Atlanta Public Schools, The Galloway School), and higher education (Georgia State, University of Pittsburgh) environments. He's designed educational video games (PsychOut for iPad), taught dozens of people how to play musical instruments, and led several LMS implementations. Joe holds a PhD in Instructional Technology and Design and a BM in piano pedagogy. He served two terms as President of the Learning Technology Consortium. He is currently the Associate Director for Instructional Technology Services at the University of Nevada, Las Vegas.
---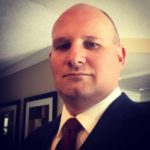 Joe Way
Director, Multimedia Services, California Baptist University
Dr. Josiah Way is the Director of Multimedia Services at California Baptist University, in Riverside, CA, and contracts as a Technical Director for the Saddleback Church central support team. He holds a PhD from the University of Birmingham UK, as well as a CTS Certification from AVIXA. Joe hosts the Higher Ed AV podcast and co-founder of the Higher Education Technology Managers Alliance, aimed at connecting the higher ed tech manager community and advocating for their common audiovisual needs. He is the author of the bestselling book, Producing Worship: A Theology of Church Technical Arts, is a regular contributor to Church Production Magazine, and serves on the Executive Board of the USC Athletics Trojan Board of Directors as well as the AVIXA Tech Manager's and Diversity Councils. Joe is an Orange County, CA, native with over 25 years' experience in education, technical production and the arts, and organizational leadership and management. Over his career, Dr. Way has received diverse awards in the areas of education, the arts, and business.