Growing Your Tech Ecosystem
NW/MET 2017 will be hosted at the Great Northern Best Western Premiere in Helena, MT from April 12-14, 2017. This year's conference will focus on not only the tools you need to have a robust tech ecosystem at your school, but also the skills and connections you need to make it work.
Keynote – Open Textbooks: Let Us Begin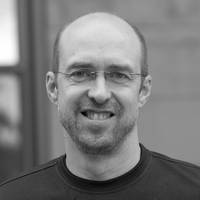 David Ernst is graduate faculty and the Chief Information Officer in the College of Education and Human Development at the University of Minnesota, Twin Cities. He brings his extensive background in education (14 years teaching, PhD in Learning Technologies, …) to his role. His passion lies in innovations that help faculty teach and students learn.
David is the Director of the Center for Open Education and Executive Director of the Open Textbook Network (OTN). The OTN is an alliance of higher education institutions committed to improving access, affordability, and academic success through the use of open textbooks. David created and manages the Open Textbook Library – a single source for faculty to find quality openly licensed textbooks. David and his colleagues are often invited to other institutions interested in starting their own open textbook initiative on campus.
David has presented at many venues, including talks at TEDxKyoto in Kyoto, Japan, and TEDxUMN in Minneapolis, MN, USA.
Social Events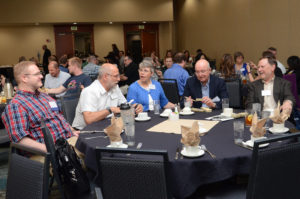 NW/MET is known for being a lively and vibrant group of creative professionals that like to have fun. The 2017 conference will be no exception! This year, we have built in two social events that are completely covered by the cost of registration. First of all, we will gather at the BrewHouse on Wednesday, April 12 for an opening reception and party brought to you by one of our excellent sponsors. On Thursday, April 13, we will host a game and trivia night at ExplorationWorks! including a live auction using MetMoney, a conference currency you can earn simply by attending the conference and engaging with vendors and presenters. You will not want to miss this unique event that demonstrates gamification at its best.
Finally, a bonus social event for all NWMET attendees: Complimentary Wood-fired pizza from The Bridge and free beer at Blackfoot River Brewing Company, 66 South Park Ave, downtown Helena, MT. Find us upstairs in the brewery!
Though these three events will be enough to put a smile on anyone's face, don't forget to keep your ear to the ground for informal interest-based gatherings that take place outside of official conference hours. As any NW/MET veteran will tell you, these informal collaborations are sometimes the most valuable part of our regional and statewide conferences.
Vendors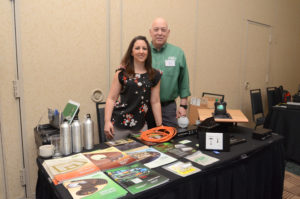 NW/MET is a destination for A/V solution engineers, tech hardware manufacturers, enterprise software distributors, and other Ed Tech companies. Eight organizations responded to our call for sponsorships within 24 hours, securing their places at NW/MET 2017 and filling out our Gold level sponsorship instantly.
Our vendors really do love NW/MET, and they always have some special deals and prizes lined up for our attendees. Join you colleagues and go find those solutions you've been wishing for! To find our full list of sponsors, scroll down on our front page to the sponsors section.
Presentations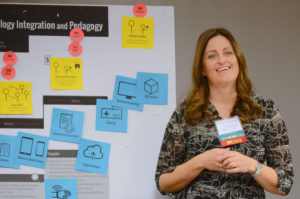 We have a full schedule of great presentations from Ed Tech professionals from all over the northwest. With presenters from Oregon State, University of Washington, Idaho State, University of Montana, Boise State, BYU-Idaho, and many others, you're sure to find some excellent sessions that meet your needs, possible even ones you didn't know you had!
Have a look at our full presentation schedule to see who will be presenting and when.
Conference Registration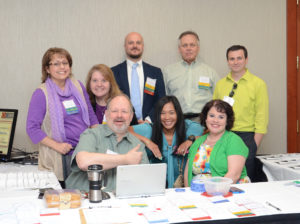 NW/MET is so much more than a conference. It's a network of intelligent technology integrators that actively share knowledge and work together. Attending the conference is just the beginning of a lasting partnership with a wide network of experts that have experience with just about any tool or integration that you are interested in.
Early bird registration rates end on December 15, 2016. Register for NWMET 2017 before then and save some money! We are also offering a discounted rate for first-time attendees this year! We look forward to seeing you there.
Conference Location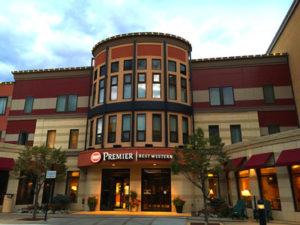 NW/MET 2017 will be held at the newly renovated and luxurious Great Northern Best Western Premiere in Helena, Montana. We have a limited number of rooms set aside for NWMET 2017, mention "NWMET" for a rate discount. In the event these rooms fill up, we have also arranged a rate discount and shuttle transport to and from the Days Inn Helena as an overflow accommodation space. Mention "NWMET" to receive that discount.
The Best Western Premiere is located in the Great Northern Town Center, walking distance from the campus of Carroll College and many of Helena's downtown attractions. Both social events for the conference will be held within a block of the hotel, so those traveling by air can simply use the complimentary shuttle provided by our hotels for transportation to and from the conference location.
Transportation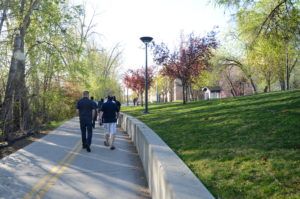 The best way to get to Helena from most places is by air. United, Delta, and Alaska all fly into the Helena Regional Airport, and attendees staying at the Great Northern Best Western or the Days Inn Helena can take advantage of the free airport shuttle service provided by the hotels. After that, transportation shouldn't be an issue. The Great Northern Best Western is the venue for all conference activities and both social events are within a block of the hotel. Located just across the street from Carroll College, NWMET member and Montana Caucus chair, this hotel location couldn't be better for the conference.