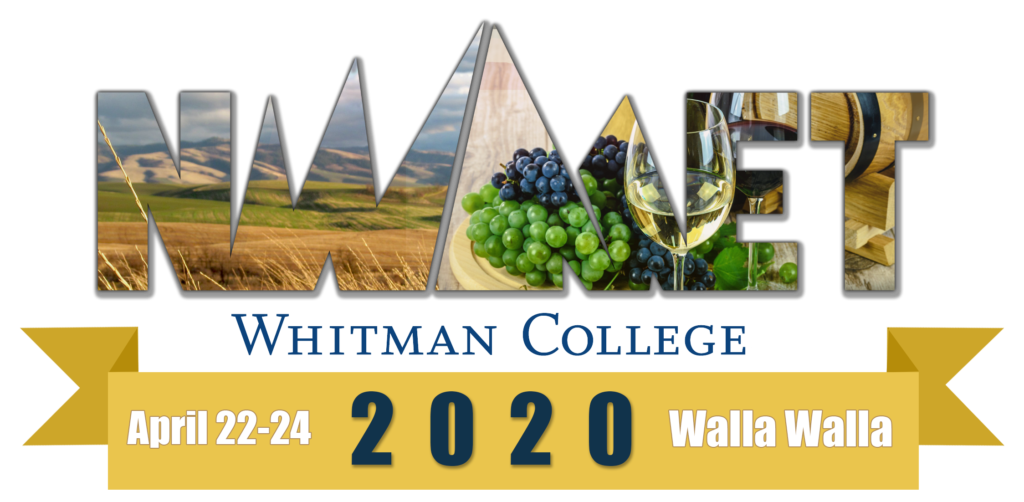 Early Bird Registration:
Take advantage of the lowest price for the 2020 conference!  Early bird registration will remain open through the end of January.  As an extra incentive to register early, we are going to surprise an early bird registrant by upgrading their room to a beautiful suite!  Early bird registration will save you $50.  If you submit a proposal and it's accepted, that's another $50 savings!!
Early Bird Registration – $265
Registration – $315
Call For Proposals:
We are now accepting proposals for the NW/MET 2020 conference!
Presenting at the NW/MET Annual Conference provides an opportunity to build your professional network and collaborate with some extremely talented individuals. Presenting individually or as part of a team is an outstanding way to share knowledge, experiences, and ideas.  Active discussions provide a unique opportunity to discover new and innovative solutions for the ever-changing educational landscape.
This years conference's program will showcase emerging technologies, best practices, instructional design, wireless technologies, collaborative learning spaces, collection development in the digital age and many more.
As an incentive, accepted proposals will receive $50 off registration dues!

**For more information, please send an email to loneyjs@whitman.edu**
Conference Schedule:
We have not finalized the schedule, but for planning purposes, please use the button below to navigate to our schedule.

Location:
NW/MET will travel from the desert oasis of Las Vegas to the beautiful Blue Mountains surrounding Walla Walla, WA for the 2020 annual conference, April 22-24, hosted by Whitman College.
UNLV provided us with an amazing venue, an extremely impressive campus and an agenda packed full of fun, learning and once in a lifetime experiences.  In 2020 we will slow the pace a bit and return to the beautiful valley of the Blue Mountains, wine country and, of course, Whitman College.  Our theme, "Planting Ideas and Cultivating Results," refers not only to the Walla Walla region, but also to how the very technology we work with day-to-day starts with a simple idea or seed and eventually after enough care, thought, and work becomes something that can be representative of our pride and intended to be shared with others.
We encourage you to learn a bit about Walla Walla before arriving.  Those of us who live here understand how special the community is and we're delighted to share our hometown with our friends from across the West Coast.     
Vendors:
We recently have started sending out invitations for sponsorships of the 2020 conference and already have a few spots filled.  Our sponsorship webpage is a work in progress, but keep an eye on it as it's updated often to reflect our amazing 2020 sponsors.  If you're interested in becoming a sponsor/vendor, please submit an email to loneyjs@whitman.edu.  Sponsors, here is a webpage that outlines expectations and hopefully answer your questions.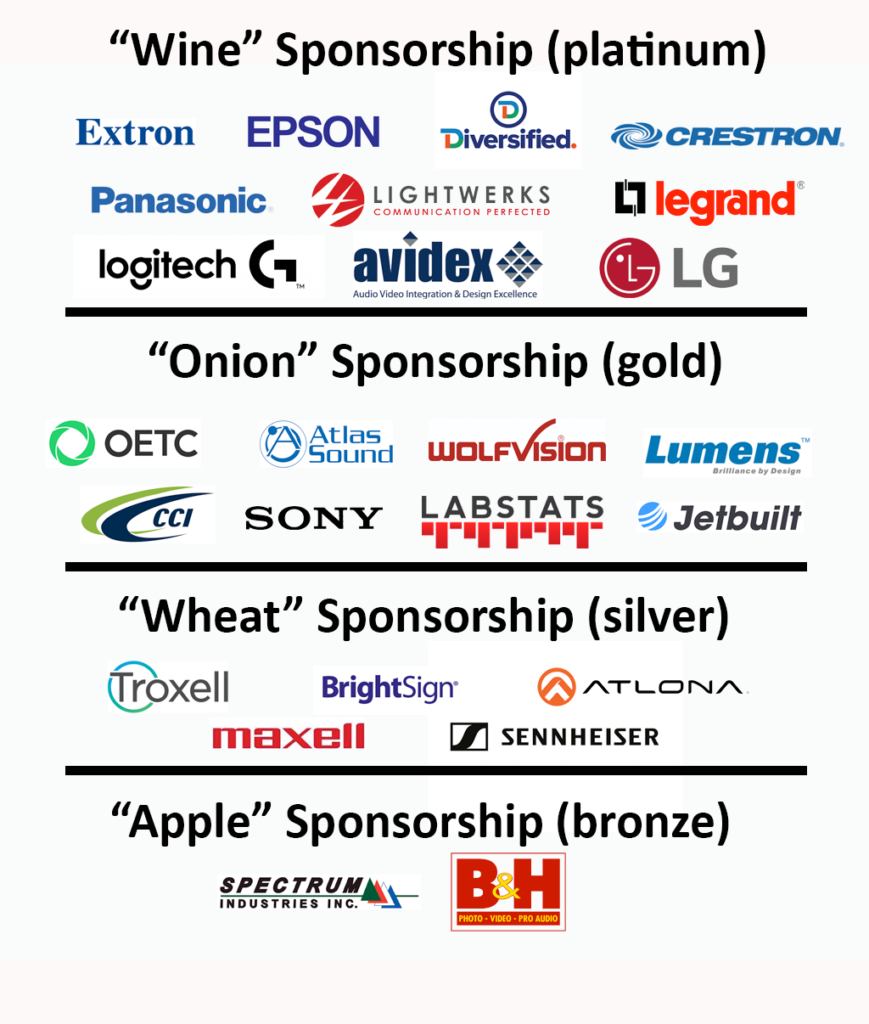 Conference Hotel: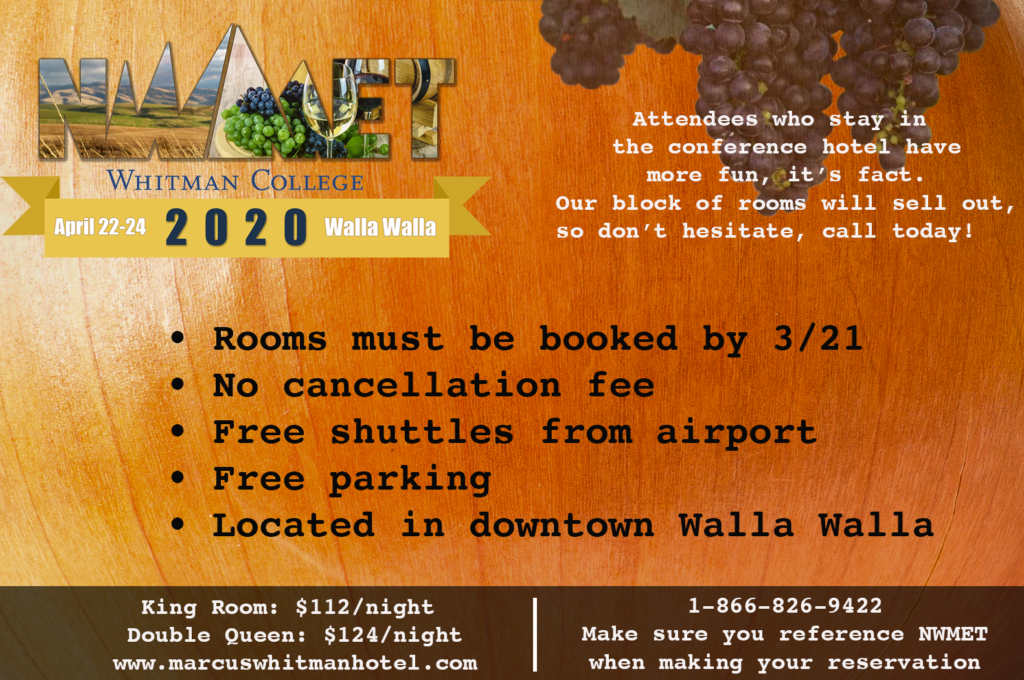 All sessions will be held at The Marcus Whitman Hotel & Conference Center.  We have a limited block of discounted rooms available for attendees.  Make your reservation today by calling 1-866-826-9422.  Please refer to the NW/MET conference when making your reservation to ensure the conference rate.
Social Events:
TUESDAY NIGHT:  We are throwing a pre-conference reception at Public House 124 in downtown Walla Walla.  Starting at 7:00, we will have the place to ourselves and Crestron has generously agreed to once again host this reception.  Enjoy all the spirits you want, this is within walking distance to the conference hotel
WEDNESDAY NIGHT: Is going to be an evening of options.  As we get closer to the conference, we will be sending out a registration form which will include several options for groups/individuals.  Some of the options will include; watching a movie in one of our small auditoriums on campus, a pub crawl, wine tasting, and more!
THURSDAY NIGHT:  We will be walking as a group to The Powerhouse Theatre for an evening of fun, food trucks, drinks, and some surprises throughout the evening.
FRIDAY AFTERNOON/EVENING:  As we move closer to the conference, we will be sending out a questionnaire about post conference activities.  Several attendees/vendors have asked about the possibility of a wine tour.  Unfortunately a tour won't fit into the conference window, but if we receive enough interest, we will organize a wine tour of some of the most beautiful wineries our region has to offer.