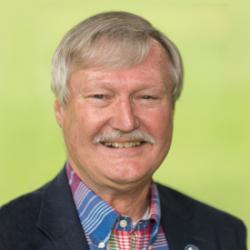 Mike Abbiatti
Executive Director, WCET, WICHE Vice President for Technology-Enhanced Education
Technology-Enhanced Education …Where are we now? Where are we going? How will we get there?  Proven success strategies regarding hardware, software, and skinware. Successful Cybersecurity strategy is a common thread.
Mike Abbiatti is the Executive Director of WCET and WICHE Vice President for Educational Technologies.  Abbiatti assumed the WCET leadership position in January 2015.  Previously he was the director of the Southern Regional Education Board (SREB) Educational Technology Cooperative. Abbiatti was formerly associate commissioner for information and learning technology for the Louisiana Board of Regents. He is the founding director of the successful Louisiana Board of Regents Electronic Campus, and former director of Distance Education for Louisiana State University. Abbiatti has been recognized by the Computerworld-Smithsonian Awards Program as a Laureate signifying leadership in the design, deployment, and utilization of Information Technology for the benefit of Louisiana's citizens, and is a past member of the EDNET Education Executive Advisory Board. Other national recognitions include the United States Distance Learning Association's Most Outstanding Achievement by an Individual in K-12 Award, Electronic Learning Magazine's Distinguished Achievement Award through the Educator of the Year Program.
---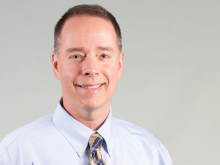 Joe Horne
Associate Director, Learning Technology Services, UNLV
Too often we build a beautiful, innovative classroom with flexible furniture and cutting-edge design only to see faculty step into this new space and deliver the same lecture they've delivered for the past several years. What can we do to ensure our modern, pedagogically-minded rooms are utilized and what resources do we need to promote academic transformation? How can we talk to faculty about the principles of active learning and why it matters? In this brief presentation I will talk about various approaches that you might deploy at your own institution to raise the level of discourse on learning environments, classroom space, and student engagement. We're doing a great job of building these spaces, but we must start thinking more about how to encourage faculty to use these spaces.
Joe Horne has over 20 years of experience in teaching, learning, and technology in corporate (IBM, PwC, LexisNexis), K12 (Atlanta Public Schools, The Galloway School), and higher education (Georgia State, University of Pittsburgh) environments. He's designed educational video games (PsychOut for iPad), taught dozens of people how to play musical instruments, and led several LMS implementations. Joe holds a PhD in Instructional Technology and Design and a BM in piano pedagogy. He served two terms as President of the Learning Technology Consortium. He is currently the Associate Director for Instructional Technology Services at the University of Nevada, Las Vegas.