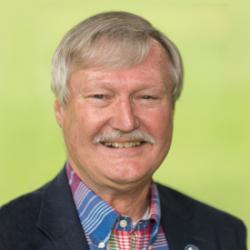 Technology-Enhanced Education …Where are we now? Where are we going? How will we get there?
The session includes some proven success strategies re: hardware, software, and skinware. Successful Cybersecurity strategy is a common thread.
Mike Abbiatti, Executive Director, WCET, WICHE Vice President for Technology-Enhanced Education
Mike Abbiatti is the Executive Director of WCET and WICHE Vice President for Educational Technologies.  Abbiatti assumed the WCET leadership position in January 2015.  Previously he was the director of the Southern Regional Education Board (SREB) Educational Technology Cooperative. Abbiatti was formerly associate commissioner for information and learning technology for the Louisiana Board of Regents. He is the founding director of the successful Louisiana Board of Regents Electronic Campus, and former director of Distance Education for Louisiana State University. Abbiatti has been recognized by the Computerworld-Smithsonian Awards Program as a Laureate signifying leadership in the design, deployment, and utilization of Information Technology for the benefit of Louisiana's citizens, and is a past member of the EDNET Education Executive Advisory Board. Other national recognitions include the United States Distance Learning Association's Most Outstanding Achievement by an Individual in K-12 Award, Electronic Learning Magazine's Distinguished Achievement Award through the Educator of the Year Program.